Our comprehensive approach to pet health involves a team of talented and caring animal lovers devoted to your pet's specific health needs.
---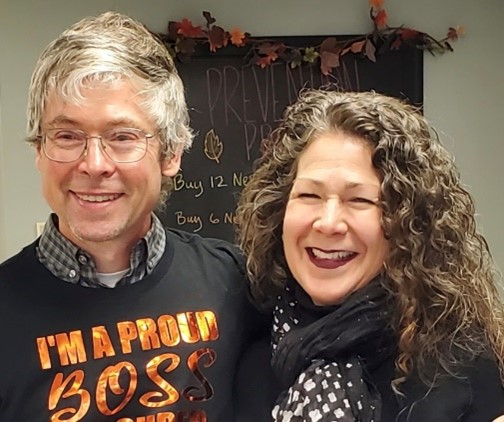 Dr. Brooks Cartwright and Rebecca Cartwright
Owners
Dr. Cartwright graduated from Purdue University with his DVM in 2002. Beginning with a focus on large animal, specifically dairy cattle, Brooks decided to extend his veterinary services to small animal and purchased the Bremen Animal Clinic and Nappanee Veterinary Hospital in 2017. His wife, Rebecca, graduated from Indiana University Jacob's School of Music with a Masters in Flute Performance. After several years of performing in orchestras throughout Indiana, she now enjoys working alongside her husband as the Practice Manager of Bremen Animal Clinic and Nappanee Veterinary Hospital.
Together, they enjoy serving the good people of their community and their delightful pets. Outside of clinic hours, they spend time at home on the family farm with their 60 Katahdin sheep, 2 Maremma Italian Sheepdogs and 2 barn cats, and enjoy traveling and spending time together with their two sons who are now in college.
Read more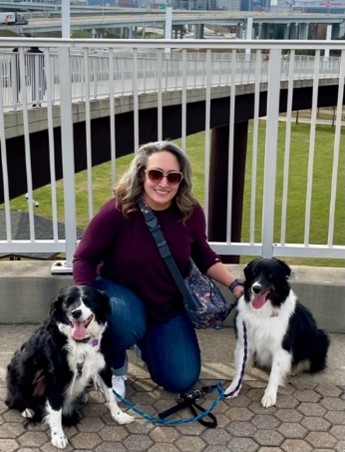 Joan, Assistant Practice Manager
Joan started at the clinic part time back in 2018 as a Veterinary Assistant. She's been in the field off and on for almost 20 years and has worked in HR for the last 10. Her favorite foods consist of White Castle cheeseburgers (hold the pickle, add ketchup) and macaroni and cheese. A fan of herding breeds, most types of music, and art, Joan also knows how to play the piano by ear.

Samantha, RVT
Samantha joined the team in April 2022 as our lead RVT. Since graduation from IBC in Ft. Wayne, she has gained 10 years of experience in the veterinary field. She married her high school sweetheart almost 20 years ago. Together they live with their adorable kittens, listening to anything but country music. They love competitive running, spending much of their down time training for marathons, duathlons, and triathlons (except Samantha-she doesn't swim)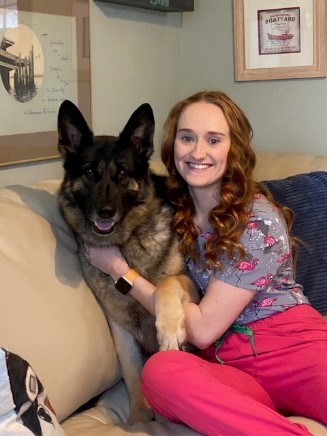 Alyssa, Veterinary Assistant
Alyssa came to us in December of 2021 with a background in bio/chem. She is currently going to school to become an RVT, and later, a DVM. When Alyssa isn't working, she can be found working out, sipping Scooter's coffee and spending time on the water (when its warm).  She has a great sense of style, and even though she is colorblind, she always comes in to work matching!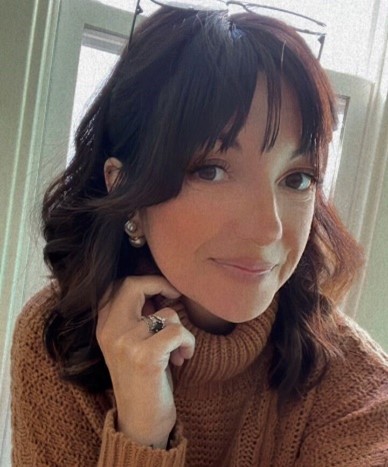 Carri Davis, Veterinary Assistant
Carri joined the team in April 2022 with 10 years' experience in animal emergency and shelter medicine. She enjoys taking long weekend trips with her family, Tennessee being her favorite destination. In addition to cats, Carri loves listening to music, specifically country and rock 'n roll. She also enjoys going to food truck festivals where she can have all of her favorite food. Currently she and her husband are converting a barn into their dream barn dominium.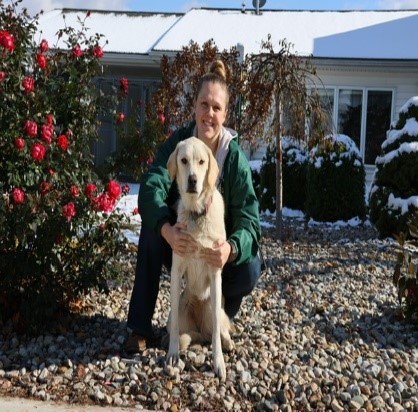 Brinna, Receptionist/Vet Assistant
Brinna came to us in the summer of 2022 with prior experience in the veterinary business during her high school years. While she ended up getting her college degree in finance, Brinna has since decided to follow her dreams and go back to school today study animal science. She shares her home with 2 large dogs and 2 Russian blue cats. In her spare time, Brinna enjoys weight lifting, eating pizza and listen to anything but heavy metal music.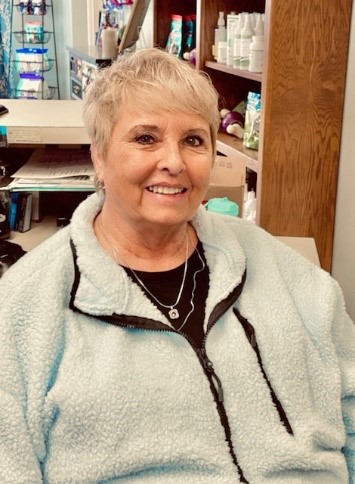 Deb, Receptionist
Deb joined us in December 2021. With prior experience in the human medical field, she's great at making connections with our clients. When she's not at work, Deb enjoys listening to music, spending time with her tea-cup Yorkie, Sissy, and having a piece or two of rhubarb pie. Deb has a love of adventure and has been snorkeling in Hawaii and parasailing in Florida.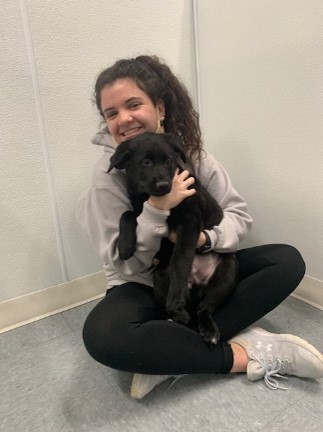 Haley, Receptionist
Haley joined the team in August of 2021. She works with us part time while going to school for a career in dental hygiene. She has a 13-year-old pit bull/jack Russell mix named Maddie. In her spare time, Haley enjoys listening to country music, riding her bike, playing with her dog, and taste testing all of the best pasta recipes. She's an avid reader and loves a good romantic thriller.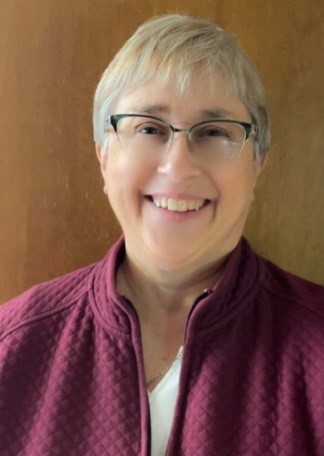 Jane, Receptionist
Jane is our longest tenured employee. Prior to her time here, Jane worked in newspaper subscriptions and display ad designs. When Jane isn't at work, she spends time with her senior cat, Toby, Mexican dining, and jamming out to her favorite celtic tunes. Jane also loves camping and has been to a number of camp sites across the country, visiting a new one each year.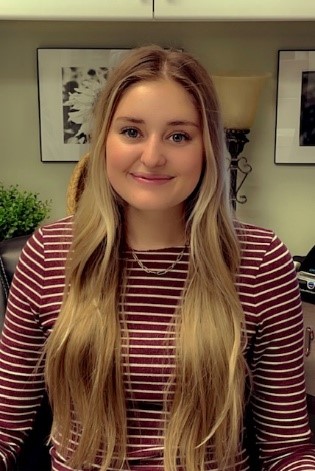 Megan, Receptionist
Megan has been with the clinic since June of 2016. Just a sophomore in high school at the time, she started as a kennel attendant and moved into the receptionist position in 2019. Working with us part time, Megan is going to school full time for dental hygiene. She grew up on a farm and loves cats and dogs, so long as they are friendly. In her spare time, she loves reading/writing and traveling with her husband.